もしよかったら応援クリック頂けると嬉しいですm(_ _)m
ありがとうございます♪



旅行記をひとまず置いておきまして、
今日は久しぶりにジョージアの気になるイベント情報です。
8月5日(日)、
ジョージア
の
オーガニック野菜
を使った、
人気TOPシェフによる南部料理のイベントが開かれるそうです~(><)
シェフたちのポットラックなんて、響きがよすぎます~!
なんて贅沢な・・・





Pictures from Event Website



また行きたい&行ってみたいリストに入っているシェフがたくさん・・・
詳細は以下の通りです。




3rd Annual Chef's Potluck at Inn at Serenbe
Restaurant Eugene's Chef Linton Hopkins, Gina Hopkins, & Judith Winfrey
Jim N' Nicks, Terrapin Beer, Peachtree Tents and Events, Quivera Wines, White Oak Pastures, USBG Atlanta Chapter, National Distributing, Southern Foodways Alliance Skillet Brigade
ENTERTAINMENT PROVIDED BY:
1. Dinner and A Sleepover with Linton Hopkins of Restaurant Eugene and Michel Nischan, Founder Wholesome Wave
A Private Dinner for 14 created by Linton and Michel. Guests will dine in The Farmhouse Dining Room with wines selected by Gina Hopkins from Restaurant Eugene. On to a midnight pool party with libations provided by Greg Best and the Atlanta Bartender's Guild and then to rest with an overnight stay for your guests at The Inn at Serenbe. Awake the next morning to the roosters crowing and a full country breakfast.
2. Cocktails with Steven Satterfield of Miller Union and Miles Macquerie of Leon's Full Service for 30
Cocktail party for 30 friends with Steven providing a bountiful hors d'oeuvres selection and Miles delicious cocktails in the home of Marie and Steve Nygren.
3. Cooking class for 20 with Kevin Gillespie
Kevin Gillespie of Woodfire Grill will teach you and 19 of your friends how to cook some of the great dishes from his upcoming cookbook, Fire in My Belly, at The Bosch Experience Center at Serenbe. You will then sit and dine with Kevin and savor all ofl the dishes you have just mastered.
4. Cookout for 50 with the Big Rig
Enjoy a Sunday afternoon in the country with a Southern BBQ at The Lake Pavilion at The Inn at Serenbe while listening to a rare performance by Chef Joe Truex of Watershed on Peachtree and his band, Bon Vivant. Jim and Nick's BBQ truck will cook up beef provided by Will Harris of White Oak Pastures, and Anne Quatrano of Bacchanalia, Hugh Acheson of Empire State South, Joe Truex of Watershed on Peachtree and Marie Nygren of The Farmhouse will provide the sides. Serenbe's Blue Eyed Daisy Bakeshop recent winner of Food Network's Cupcake Wars - will provide cupcakes.
Barbequed White Oak Pastures Chicken
Jim' N Nick's Hot Links & Pimento Cheese platter
Marie Nygren, The Farmhouse at Serenbe
Pickled Green Tomatoes and Vidalia Onions
Sour Cream Poundcake with Prosecco Soaked Strawberries and Mint
Linton Hopkins - Restaurant Eugene
Cherokee Corn India Pickle
Spicy Bread and Butter Pickles
Salad of watermelon and sungold tomatoes
Steven Satterfield - Miller Union
eggplant & peppers with summer herbs
lemon rosemary pound cake
TYLER WILLIAMS - ABATTOIR
BEET PICKLED HAKUREI TURNIPS
BULGUR WHEAT, CUCUMBERS, TOMATOES, PRESERVED LEMON, FARM HERBS
BAKLAVA, FENNEL POLLEN, LOCAL HONEY
ANDY CARSON - BACCHANALIA
GAZPACHO SALAD, GOAT'S MILK YOGURT
GARY FINZER - STAR PROVISIONS
WATERMELON SALAD, OLIVE CRUMBS, CALYROAD FETA
CHRISTOPHER SCHMIDT - FLOATAWAY CAFÉ
BREAD & BUTTER PICKLED LONG BEANS
PRESERVED GEORGIA PEACHES, ARUGULA, CRÈME FRAICHE, CRISPY PIG EARS
THUMBPRINT COOKIES WITH CANDIED PECANS
pickled radishes and blueberry fried pies
"Kimchi" pickled long beans
Summer squash casserole, georgia gouda, garlicky crumb
Peach "push-up" pops (layered pops with peach sherbet & sweet cream - bourbon ice cream)
Crispy Eggplant with Tomato Relish
Shaun Doty - Bantam and Biddy
Pastured Deviled Eggs with Bourbon Barrel Smoked Paprika
White Oak Pastures Chicken Galantines with Herb Vinaigrette
Spiced watermelon rind pickles
-the mess with pecans and cherries
Todd Richards - Ritz Carlton
Brussels Sprouts Slaw w/ beer mustard dressing
Smoked & Pickled Pig's Feet w/ green tomato chow chow
Rum Cake w/ rum coconut icing
Duane Nutter - One Flew South
Rock Shrimp, bok choy saute w/redeye gravy, corn and brioche toast.
EJ Hodgkinson - Woodfire Grill
Hot and spicy summer squash
10950 Hutcheson Ferry Rd.
ところが!
チケット、一人$125とは高すぎる~・・・

我が家はちょっと最近予算オーバー気味です。。
まぁ、地元の農家から新鮮で健康的な野菜を適切な価格で、
というgood causeが基になっているようなので致し方ないのでしょうか。
3回目ということなので、今までにいらっしゃったことのある方、
また今回ご参加なさった後の感想でも結構です。
何でも教えて頂けると嬉しいです~♪
復興支援や途上国支援、難病の子ども支援のクリック募金がほんの一瞬でできます↓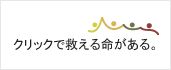 いつも読んで頂き有難うございます♪
よかったら応援クリックお願いしますm(_ _)m